Principal Hernández
Principal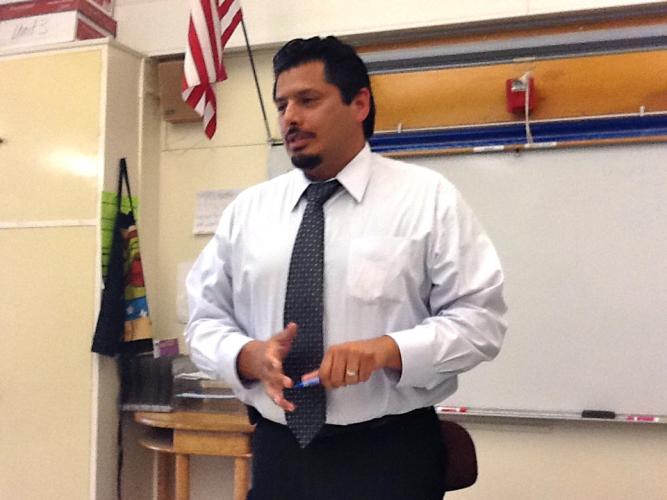 I began my formal career in education in 1998 teaching in a high school environment. I was able to work at two high schools during that time and I eventually worked on my masters degree in education administration with the idea of continuing my education. I was fortunate to find a group of administrators that I learned a tremendous amount from for 3 years as an assistant principal at Luther Burbank High School.After three years and some budget cuts, I was fortunate to have found Ethel Phillips elementary school.
For the past several years I have worked to find what kids need to be successful in life and help create opportunities for students to practice the necessary skills they will need for that success. The dedicated staff here at Ethel Phillips continues to find ways to motivate students to be good readers, good writers and good thinkers.
This journey may continue to face obstacles but there are many great students, families and staff that continue to develop and prepare for the ever-changing world. I am proud of all students that have come through these doors, and I expect to be proud of more students continue to pass through these doors.
2930 21st Avenue, Sacramento, CA 95820
Office: (916) 395-4565
Cell Phone: (916) 752-3575